Where is Asbestos Found?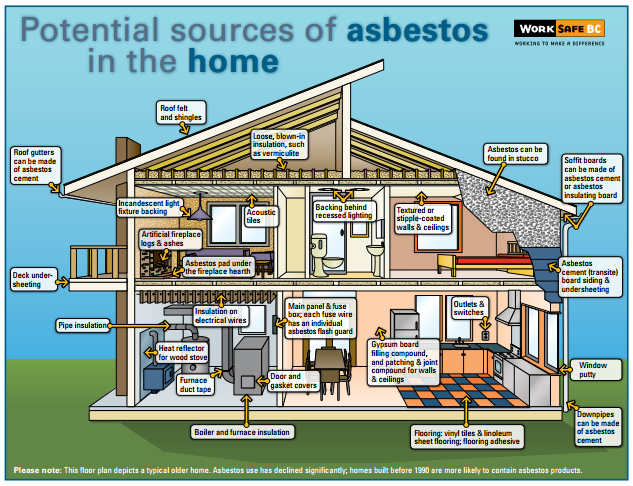 Asbestos could be present in any building that was built or refurbished before 1990. Take a look at where asbestos could be hiding in a typical B.C. home.
In most instances, undisturbed asbestos-containing materials that are in good condition do not present a significant exposure risk. These materials can often be safely managed in place.
GIVE YOURSELF THE BEST OPTIONS
GET HIGH-QUALITY ENVIRONMENTAL SERVICES FOR YOUR NEXT INDUSTRIAL, COMMERCIAL OR RESIDENTIAL PROJECT.